We value your input – if you have any views, comments or queries, please contact theClerk to the Council, Mr Gerald Thomas, who will then pass on your comments/query to the relevant Council member(s).
Please telephone: (01633) 375812
Or email: marshfieldcommunitycouncil@gmail.com
Or write to:
Gerald Thomas, Clerk
4 Kenilworth Road
Newport
South Wales
NP19 8JQ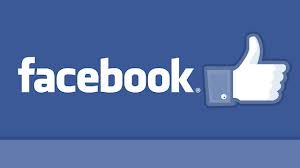 Like us on Facebook for regular community updates.
Marshfield Community Council meets on the second Tuesday of every month (except August), at 7.15 pm at Marshfield Village Hall. These are public meetings and you are always welcome to attend.
Some Useful Contacts:
Newport Council
Telephone: 01633 656 656
Website: www.newport.gov.uk
To report an issue to Newport Council: http://www.newport.gov.uk/en/Council-Democracy/Contacting-Newport-City-Council.aspx
Police (non emergency)
Telephone: 101
101 is the number to call when you want to contact your local police – when it's less urgent than 999. It is available 24 hours a day, 7 days a week.
Team email addres: https://www.gwent.police.uk/your-area/ward.html?wardId=NP02
Gwent Police Website: https://www.police.uk/gwent/NL83/
Your City Councillors
Tredegar Park/Marshfield Ward:
Councillor Rhian Howells, Councillor Allan Screen, Councillor Trevor Watkins
https://democracy.newport.gov.uk/mgFindMember.aspx?XXR=0&AC=WARD&WID=13064&LLL=0
Other Useful Contacts:
Marshfield Action Group (Litter Picks etc) Magpies
email: marshfieldactiongroup@hotmail.com
Waste Savers  01633 281 281
Electricity (Loss of Power)   0800 052 0400
Gas (Gas leaks)   0800 111 999    Water    0800 052 0130
Crime Prevention Officer   01633 245 451         Pill Police Station  01633 838 111
NHS Direct   0845 46 47
St Mary's Parish Church, Marshfield
Telephone: 01633 680173
Gateway Christian Centre  www.castletonbaptistchurch.co.uk
email : gatewayccentre@castletonbaptistchurch.co.uk
Castleton Village Hall – website: castletonvillagehall.weebly.com   Bookings 07764 580938
Contact details for Natural Resources Wales
Report an Incident
Phone             0300    065      3000    (24 hours)
Email              icc@naturalresourceswales.gov.uk
General Enquiries
Email              enquiries@naturalresorceswales.gov.uk
Floodline
Phone             0345    988      1188
Wildlife Poisoning
Incident Investigation Scheme       0800    321      600
facebook.com/FtAWales/
twitter @FtAWales